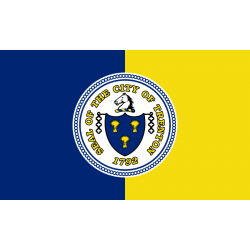 If you're looking for a fulfilling and challenging career, you might consider the nursing field. The three primary nursing roles – certified nursing assistant (CNA), licensed practical nurse (LPN), and registered nurse (RN) – all entail caring for patients in times of acute need.

Nursing assistants help patients with daily needs, like eating, bathing, or using the restroom. LPNs perform more complex procedures like cleaning medical equipment, monitoring catheters, and recording a patient's vital signs. RNs have the most autonomy; they dispense many types of medication and work in tandem with doctors to direct a patient's care.

Any nursing role requires a license to practice in New Jersey. CNAs must pass a state certification test, while LPNs and RNs complete a rigorous national examination, the NCLEX. The time required to prepare for these exams varies dramatically by role. CNA certificate programs take just a few weeks or months of focused study. An LPN certificate requires 12 to 18 months of study to complete, while an RN diploma or degree will entail two to four years of fulltime enrollment.
Aspiring nurses in the Trenton area of New Jersey can seek employment with major local healthcare providers like Capital Health and the Princeton HealthCare System. According to the Bureau of Labor Statistics, Trenton's CNAs earn a median annual salary of $26,000. Local LPNs earn $52,000 annually, and the city's RNs receive $71,000 in annual pay.
To help those pursuing a nursing career in Trenton, we've profiled below all of the accredited local nursing programs.