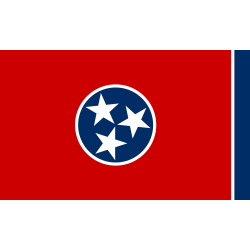 There are several potential career paths available for students pursuing a nursing career in Tennessee. Aspiring nurses should understand the career trajectory of each role in order to ascertain which educational program is the best fit.

Nursing assistant
The state of Tennessee employs almost 29,000 nursing assistants, with nearly a quarter working in Nashville. Certificate programs for licensure as a certified nursing assistant (CNA) typically run a brief eight to ten weeks. Two of the state's most prominent CNA programs are offered at Tennessee College of Applied Technology - Hohenwald and Tennessee Valley Regional Practical Nursing Program.

Licensed practical nurse
Top employers like Genesis HealthCare and Tenet Health are looking to hire licensed practical nurses (LPNs) in the state of Tennessee. The state is home to almost 20 schools offering LPN certificate programs, including the 11 campuses of Tennessee College of Applied Technology. LPN candidates must complete a 12-month program and successfully pass the NCLEX-PN national licensure exam.
Registered nurse
Candidates for licensure as a registered nurse (RN) can pursue three distinct educational pathways in Tennessee: a two-year associate's degree, a four-year bachelor's degree, or a direct-entry master's degree program. Tennessee employs over 57,000 registered nurses who carry significant healthcare responsibilities, including administering medication and making critical patient care decisions. The state is home to almost 50 prelicensure RN programs, including the prestigious master of science in nursing (MSN) degree program at Vanderbilt University.
To help aspiring nurses research their options, we have compiled below a comprehensive list of Tennessee schools that offer accredited nursing programs.