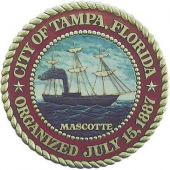 Looking for a fulfilling career in nursing? Below we've profiled several of the accredited nursing schools in Tampa, Florida.

Ultimate Medical Academy
This private institution offers a certified nursing assistant (CNA) program, where students are eligible to sit for the state certification examination after as few as eight weeks of training. Not only do students learn basic nursing skills and theory, they also conduct an externship in a healthcare facility. Once students pass the state exam, they can start working with local CNA employers such as Tampa Community Hospital and Platinum HRM.

Jersey College
The demand for licensed practical nurses (LPNs) in Florida is expected to grow considerably over the next few years. Jersey College's LPN program is thus an excellent choice to consider, especially since it offers both full-time and part-time options. The program is selective and requires both a high school diploma and good SAT scores. In Tampa, the median income for LPNs is $40,620.
Southwest Florida College
Students who wish to pursue a degree in professional nursing should consider Southwest Florida College's associate of science degree program. The degree enables graduates to work as registered nurses (RNs) after successfully passing the NCLEX-RN national licensure examination. Local employers like Florida Hospital Tampa are always looking to hire more registered nurses. The city's RNs are paid a median annual salary of $61,220.
To help Tampa's nursing students better understand their options, we've compiled below a detailed list of nursing schools and programs available throughout the city.