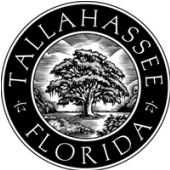 Are you considering enrolling in a nursing program in Tallahassee, Florida? Below are some top local nursing schools you may wish to consider.

Tallahassee Community College
Tallahassee Community College offers a PSAV Certificate that qualified graduates as certified nursing assistants (CNAs) upon successful completion of the program. Applicants must possess a high school diploma or GED to apply to this limited-access program. CNAs in the Tallahassee area are paid a respectable median annual salary of $22,330.

Lively Technical Center
Students of Lively's licensed practical nursing (LPN) program can choose to enroll for either three semesters full-time or four semesters part-time. Local healthcare providers like Healthsouth Rehab Hospital and Eden Springs are frequent employers of LPN graduates. The median income for LPNs in Tallahassee is $40,330.
Florida Agricultural & Mechanical University
FAMU offers a four-year bachelor of science in nursing (BSN) program that prepares students for licensure as a registered nurse (RN). This program is unique as it combines a liberal arts education with nursing theory and science. Upon successful graduation, students can choose to work for local employers such as Capital Regional Medical Center and Tallahassee Memorial Healthcare. RNs in the Tallahassee area earn a median annual salary of $56,650; those with BSN degrees often receive top-quartile pay of $66,290 or more per year.
To help Tallahassee's prospective nurses find the best school for their needs, we have compiled below a profile of all nursing programs in the metropolitan area.