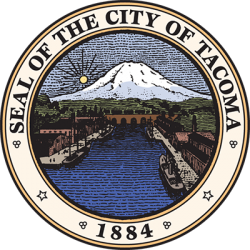 Nursing is an excellent career for individuals who are compassionate and care deeply about their community's well-being. Aspiring nurses must also possess the knowledge and skills to perform a range of specific healthcare duties. To gain this valuable education, students in Tacoma, Washington, can attend one of the half-dozen accredited nursing schools in the local area.

Overview of nursing roles and programs
Bates Technical College is one of Tacoma's top schools for aspiring certified nursing assistants (CNAs) and licensed practical nurses (LPNs). Both roles are entry-level positions that work in a broad range of healthcare settings, including hospitals, clinics, long-term care facilities, and private homes. Due to the junior nature of the role, CNA and LPN training is relatively brief; programs are typically completed within a few months to a year. Students seeking more advanced training should consider a registered nursing (RN) program. Tacoma's aspiring RNs can pursue an associate's degree in nursing (ADN) at Tacoma Community College, a bachelor of science in nursing (BSN) at Pacific Lutheran University, or a direct-entry master of science in nursing (MSN) at PLU. Several other colleges in the broader Tacoma metropolitan area also offer these programs. The BSN and MSN degrees in particular are highly valued by Tacoma's top medical institutions.

Tacoma's nursing landscape
Graduates of Tacoma's CNA, LPN, and RN programs are well-equipped to practice in any of the city's major medical facilities. These include MultiCare Tacoma General Hospital, St. Joseph Medical Center, and MultiCare Allenmore Hospital. In addition to ample employment opportunities, Tacoma's nurses are well-compensated. The city's 2,400 CNAs earn $24,000 to $34,000 per year, while its 1,500 LPNs earn $40,000 to $52,000 annually. Tacoma's 6,300 RNs receive between $60,000 and $90,000 in annual pay.
To find out more about local nursing education, browse the detailed list below of nursing schools and programs in the Tacoma metropolitan area.