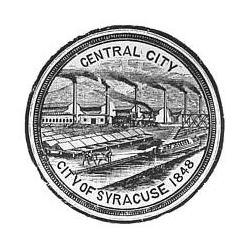 Syracuse is home to a small but gifted population of registered nurses (RNs), licensed practical nurses (LPNs), and certified nursing assistants (CNAs). The metro area's 6,420 RNs, 2,510 LPNs, and 3,450 CNAs deliver exceptional medical care to a population of more than 660,000 people. These professionals work at healthcare centers such as Crouse Hospital, St. Joseph's Hospital Health Center, Syracuse VA Medical Center, and Upstate Medical University.

While the city offers promising opportunities, it still takes education, experience, and a license to obtain a position at a top Syracuse hospital or healthcare provider. RNs, for example, typically hold an associate's or bachelor's degree in registered nursing plus a passing score on the NCLEX-RN national licensure exam. LPNs hold a certificate from a state-approved program plus a passing score on the NCLEX-PN national licensure exam. CNAs hold a certificate from a (significantly shorter) state-approved program.

These programs fully prepare aspiring nurses to meet the daily demands of their careers. On a typical day, an RN will perform diagnostic tests, administer medication, establish care plans, and provide emotional care to families. An LPN will monitor vital signs and teach family members how to care for patients. A CNA will help patients with daily tasks such as cleaning, bathing, and eating.
Salaries for these positions are competitive. Syracuse-based RNs earn a median annual salary of $58,550 per year. The city's LPNs receive $36,650 per year on average, while local CNAs average $27,200 in annual income.
To help Syracuse's aspiring nurses, we've compiled below a list of the city's top accredited nursing schools and programs.