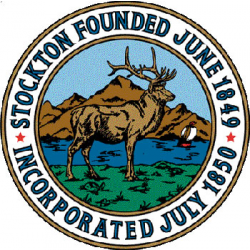 If you are thinking about becoming a nurse in Stockton, California, you're in luck. The city of nearly 300,000 is home to some of the top hospitals and healthcare providers in the state. Excellent local facilities include St. Joseph's Medical Center, Dameron Hospital, and San Joaquin General Hospital. In addition to strong employment opportunities, the city offers competitive salaries for nurses at all levels. Stockton's 3,570 registered nurses (RNs) average $93,030 per year, while the city's 1,080 licensed vocational nurses (LVNs) average $51,610 per year. Certified nursing assistants (CNAs) in the city average $25,480 per year.

While employment opportunities are plentiful in Stockton, aspiring nurses must still possess education, clinical experience, and a license to obtain a position. To become an RN, you must pass the national licensure exam and earn your associate's degree in nursing (ADN), bachelor of science in nursing (BSN), or master of science in nursing (MSN). Many employers prefer candidates with a BSN or MSN degree. LVNs must finish a 12- to 18-month certificate or associate's degree program and pass a licensure exam, while CNAs must complete a brief training program and obtain state certification.

Each of these education programs is tailored to prepare graduates for the everyday demands and responsibilities of their nursing role. On a typical day, an RN will perform diagnostic tests, administer medication, establish care plans, and provide emotional care to families. LVNs do everything from measuring and recording vital signs to teaching family members how to care for patients. CNAs help patients with cleaning, bathing, and eating, and in some cases, they administer medication.
To find the right program for you, please review our list below of accredited Stockton nursing schools. Each school offers top-tier nursing programs in one or more areas of this rewarding career field.