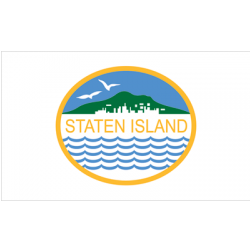 Staten Island and the surrounding New York City metro area host one of the country's largest populations of registered nurses (RNs), licensed practical nurses (LPNs), and certified nursing assistants (CNAs). The region is home to 94,230 RNs, 20,480 LPNs, and 58,220 CNAs. Many of these professionals work at Staten Island's top hospitals and healthcare centers, including Staten Island University Hospital and Richmond University Medical Center.

RNs perform a wide variety of duties such as treating patients, administering medication, and establishing care plans. LPNs measure and record vital signs, dress wounds, and collect samples for testing. CNAs handle tasks such as bathing patients, serving meals, assisting with eating, and checking vital signs. To ensure that they have the skills needed to deliver exceptional patient care, all positions require a degree or certificate plus state licensure.

RNs must hold a hospital diploma, associate's degree in nursing (ADN), or bachelor of science in nursing (BSN), and they must successfully pass the NCLEX-RN exam. Many employers prefer a BSN or even a master of science in nursing (MSN) for high-level positions. LPNs must complete an accredited, state-approved certificate program and successfully pass the NCLEX-PN exam. CNAs must complete a brief accredited certificate program and obtain state certification.
Graduates of Staten Island's leading nursing programs can expect a positive employment outlook and competitive salaries. According to the Bureau of Labor Statistics, New York City's RNs earn a median annual salary of $83,910, its LPNs earn $52,110 per year, and its CNAs receive $34,210 in annual compensation.
The following is a list of Staten Island's accredited nursing schools that offer highly regarded degree and certificate programs.