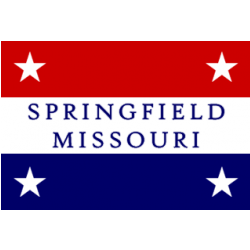 The Springfield, Missouri, metropolitan area is home to 10,000 licensed nursing professionals. Local nurses typically serve in one of three roles: certified nursing assistant (CNA), licensed practical nurse (LPN), or registered nurse (RN). Earn role carries a unique set of training and examination requirements.

Certified nursing assistant
CNAs are the most junior nurses. They help patients with critical daily tasks like eating, dressing, and using the restroom. CNA training courses are very brief, requiring just a few months of study. Candidates must also pass a state-administered examination to practice. Springfield's nursing assistants earn a median annual salary of $21,370.

Licensed practical nurse
LPNs fill a more senior support role than CNAs, with advanced training in dressing wounds, operating medical equipment, and monitoring vital signs. LPN certificate programs require 12 to 18 months of study. All graduates must pass the NCLEX-PN exam to attain licensure. Practical nurses in Springfield, Missouri, earn a median salary of almost $35,000.
Registered nurse
RNs are independent healthcare practitioners. They manage a patient's overall plan of care, and they often supervise LPNs and CNAs to execute this plan. Aspiring RNs typically pursue either an associate's degree in nursing (ADN) or a bachelor of science in nursing (BSN). Graduates of either program must pass the NCLEX-RN exam to attain licensure. Springfield's registered nurses earn approximately $50,000 per year. However, those with BSN degrees typically experience a sizeable pay increase to $60,000 or more annually.
Springfield has several top-notch nursing schools, including Southwest Baptist University, Missouri State University, and Ozarks Technical Community College. To provide more detail on these institutions, we've profiled below each of the accredited nursing schools and programs in the Springfield metropolitan area.