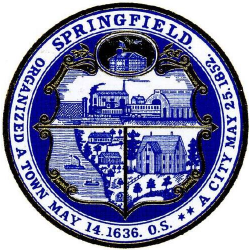 The nursing programs in Springfield, Massachusetts, provide students a wide range of training specialties, favorable career opportunities, and abundant practical experience.

An overview of nursing roles
Nurses play a critical role in the healthcare industry, as they are the primary contacts between patients and healthcare providers. With jobs ranging from basic bedside care and administering of medications to patient plan management and conducting research, nurses provide versatile services that make them valuable on any healthcare team. Education and training lengths vary greatly among programs. Nursing assistants require an eight- to ten-week course, licensed practice nurses (LPNs) typically enroll for 18 months, and registered nurses (RNs) undertake two to four years of intensive training. First-hand experience and internships are available for graduates in local hospitals and facilities.

Career prospects for nurses
The Bureau of Labor Statistics predicts a growing demand for all nursing roles in the coming decades. In fact, nursing is one of the top ten professions with the largest job growth. Nearly 13,000 nurses are employed in Springfield, Massachusetts, with the typical registered nurse earning over $73,000 per year. MedPro Healthcare Staffing offers generous job opportunities, representing 300 organizations that provide healthcare service to over 2,500 national facilities.
Top schools for nursing in Springfield, Massachusetts
Located in the heart of Massachusetts, Springfield is home to several high-quality nursing programs. Springfield Technical Community College and American International College are the two most notable schools, providing intensive training programs and plenty of hands-on experience. Students may seek part-time jobs or internships at major local hospitals, including Baystate Medical Center, Mercy Medical Center, and Holyoke Medical Center.
If you are interested in a nursing career in Springfield, Massachusetts, see the attached list of available local programs.