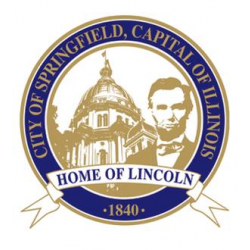 Springfield, Illinois, offers several excellent training programs for local students interested in a nursing career. With the healthcare industry booming, graduates can look forward to employment at major providers like Memorial Health System and Springfield Clinic. Students must identify the nursing role that fits their career plans and understand what training and certification is required to begin practice.

Nursing roles
Prospective nurses can select from three critical roles: certified nursing assistant (CNA), licensed practical nurse (LPN), and registered nurse (RN). CNAs provide primary care for chronically sick, elderly, and rehabilitating patients in hospital wards or nursing institutions. LPNs perform a broader range of hands-on medical procedures, including dressing wounds and monitoring vital signs. The RN role is most senior: RNs independently administer critical patient care, counsel patients and their families through treatment, and often manage junior LPNs and CNAs.

Program choices
The more senior the nursing role, the more extensive the education required. Nursing assistants must only complete a brief certificate program for licensure, typically several weeks in length. LPNs must take 12-18 months of fulltime study in a practical nursing certificate program; they must also pass the NCLEX-PN national licensure exam. Registered nurses in Illinois can pursue several prelicensure pathways; the two most common are an associate's or bachelor's degree program. All RNs must also pass the NCLEX-RN national licensure exam. Springfield has a broad range of nursing schools to accommodate these various career paths, including Capital Area School of Practical Nursing, Lincoln Land Community College, and St John's College.
Future employment prospects
Springfield boasts more than 1,400 CNAs, 800 LPNs, and 2,800 RNs in the broader metropolitan area. Local CNAs earn $23,750 per year on average, while LPNs earn about $36,500 annually. The city's RNs receive a median annual salary of $60,000, although bachelor's-educated nurses typically see top-quartile pay of $70,000 or more per year.
To help prospective students, we have compiled below a thorough list of accredited nursing schools and programs in the Springfield, Illinois, metropolitan area.