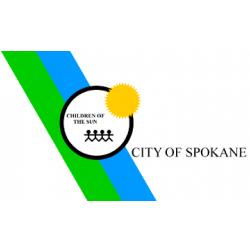 Spokane, Washington, is home to several accredited nursing schools that collectively offer a broad mix of programs for aspiring nurses. These schools can pave the path to a successful career at top area healthcare providers like Providence Sacred Heart Medical Center, Deaconess Hospital, and Spokane VA Medical Center.

Entry-level certificate programs
The quickest path to nursing employment is a certificate program for aspiring certified nursing assistants (CNAs). This brief training course lasts 10 to 12 weeks. It introduces students to the elementary skills of nursing, including bedside care, patient interaction, and working closely with more senior nurses. Licensed practical nurses (LPNs) fill a more senior nursing role that requires administering medical treatments and monitoring vitals. They must complete a 12- to 18-month certificate program with extensive training in physiology, anatomy, research, and computer skills. LPNs must also pass the NCLEX-PN national licensure examination before they may practice in the state of Washington.

Nursing degree programs
Individuals who aspire to take on leadership roles in a hospital or clinic setting should consider a registered nursing (RN) program. Aspiring RNs in Spokane can choose one of two pathways: associate's degree in nursing (ADN) or bachelor of science in nursing (BSN). Spokane Community College offers a local accredited ADN program, while both Gonzaga University and Washington State University offer prelicensure BSN programs. Candidates in either pathway must pass the NCLEX-RN national licensure exam before practicing.
Nursing employment prospects
Nurses in Spokane enjoy a secure yet challenging career, with numerous opportunities for advancement. The city's 2,200 CNAs usually earn between $22,000 and $32,000 annually. Spokane's 650 LPNs are paid $40,000 to $50,000 on average. The city's nearly 5,000 RNs enjoy even higher average salaries of $55,000 to $85,000 per year.
To learn more about Spokane's top nursing schools, browse our detailed profile below of local nursing programs.