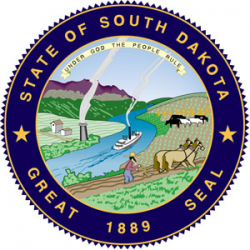 South Dakota is home to a variety of nursing programs, making it one of the most appealing places for aspiring nursing students. To make an informed choice about their future career path, prospective students should understand the different types of programs available. Two of the most common are licensed practical nursing (LPN) certificate programs and registered nursing (RN) degree programs.

Licensed practical nurses
An LPN certificate program can be very appealing thanks to its brevity: most require just 12 to 18 months of fulltime study. LPN programs cover anatomy, physiology, ethics, assessments, documentation, and patient safety. Versatile and adept, LPNs complete a range of healthcare activities like providing bedside care, giving medications, and supervising nursing assistants. South Dakota has a half-dozen nursing schools with state-approved LPN programs, including public colleges like Southeast Technical Institute and private schools like Mount Marty College. Around 2,000 licensed practical nurses are currently employed in South Dakota, with a typical LPN earning more than $34,000 per year.

Registered nurses
South Dakota has two pathways for aspiring RNs: two-year associate's degree in nursing (ADN) and four-year bachelor of science in nursing (BSN). Registered nursing offers students a chance to explore in-depth medical knowledge through courses like nursing theory, nursing informatics, and advanced science. Aside from performing basic patient care, registered nurses fill administrative positions, manage nursing plans, and supervise junior nursing personnel. South Dakota has a dozen nursing schools with an ADN program and/or a BSN program, including large public institutions like University of South Dakota and small private schools like Augustana College. The state is home to more than 11,500 RNs, who represent the largest workforce in the state's healthcare industry. South Dakota's RNs earn approximately $50,000 per year on average.
Find out more about the state's nursing education by browsing our list below of accredited nursing schools in South Dakota.