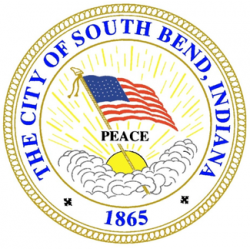 South Bend is the cultural and educational center of northern Indiana, and the healthcare industry is one of its major economic contributors.

Beach Health System, the surviving conglomerate of a 2011 merger between Memorial Health System and Elkhart General Hospital, is the largest healthcare employer in the city. More healthcare facilities are being built by investors, including the $3.3 million Briarcliff Health and Rehabilitation Center, which recently opened its doors and is currently hiring. Demand for nurses is expected to increase 22% by 2018, according to government estimates.

These indicators make South Bend an ideal place to start and pursue a career in nursing as a registered nurse (RN), licensed practical nurse (LPN), or certified nursing assistant (CNA).
You can become a registered nurse by taking either a four-year bachelor of science in nursing (BSN) degree or a two-year associate's degree in nursing (ADN). Either program qualifies aspiring nurses to take the National Council Licensure Examination for Registered Nurses, often called the NCLEX-RN for short.
A certificate as a licensed practical nurse normally requires 12 to 18 months of schoolwork before qualifying to take the NCLEX-PN, the licensure exams for LPNs. A CNA course takes only a few weeks of academic work to complete. These nursing candidates must present their certificate of completion from a vocational or technical school with an accredited CNA program to the Indiana Department of Health in order to receive a card certifying their eligibility.
Except for those with postgraduate studies, RNs are the highest-paid nurses in South Bend, with annual salaries ranging from $48,980 to $66,290. Nurses with BSN degrees typically earn salaries on the high end of this range. LPNs come next in terms of earnings, making an annual average of $40,380, while CNAs make an annual median of $22,960.
Below is a list of accredited nursing schools in South Bend, Indiana, that offer programs in all areas of this lucrative profession.