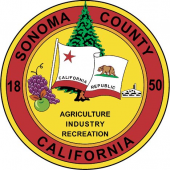 The Sonoma area is home to 3,580 registered nurses (RNs), 520 licensed vocational nurses (LVNs), and 1,030 nursing assistants (CNAs). Together, these professionals deliver exceptional healthcare to over half a million residents of Sonoma County. Some of the area's top treatment centers include Sonoma Valley Hospital, Kaiser Foundation Hospital, Sonoma Developmental Center, and Santa Rosa Memorial Hospital.

RNs perform a variety of critical duties including treating patients, administering medication, and establishing patient care plans. LVNs perform support tasks such as measuring and recording vital signs, dressing wounds, and collecting samples for testing. CNAs offer hands-on care and perform routine tasks such as bathing patients, assisting with eating, and cleaning up waste.

To ensure that these professionals have the skills to meet the demands of the position, all healthcare providers require successful completion of a degree or certificate program, as well as licensure or certification. RNs must hold an associate's, bachelor's, or master's degree in registered nursing. Aspiring RNs must also successfully pass the NCLEX-RN national licensure examination before they may begin practice. LVNs must complete an accredited certificate or associate's degree program and successfully pass the NCLEX-PN national licensure examination. CNAs must complete an accredited certificate program and obtain state certification.
Besides a number of employment opportunities, graduates can expect to earn some of the highest salaries in the nursing field. Currently, Sonoma-based RNs average $102,540 per year, LVNs average $54,550 per year, and CNAs average $29,640 per year.
To help aspiring nurses select the most appropriate education, we've compiled below a list of Sonoma nursing schools with accredited RN, LVN, and CNA programs.