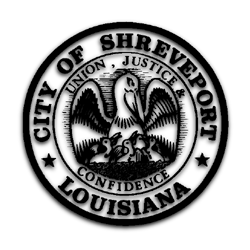 Nurses at all levels have become absolutely vital to our modern healthcare system. With growing populations in need of care and soaring healthcare costs, nurses today are taking on many of the responsibilities traditionally handled by doctors. These added responsibilities make it critical that nurses have the best training available.

Certified nursing assistant (CNA)
Certified nursing assistants provide the most basic level of care for patients, helping them with everyday needs such as bathing, getting dressed, eating, and moving around. They form close relationships with patients and report any changes in patient wellness to doctors and registered nurses. The CNA program only takes a few weeks to complete in Louisiana, making it by far the fastest way to enter the medical field. In the Shreveport area, CNAs can expect to earn approximately $19,500 per year.

Licensed practical nurse (LPN)
Licensed practical nurses are trained for a higher level of patient care. They interact directly with patients, monitoring their symptoms, administering medications and injections, and providing for their overall well-being. LPN programs generally take 12 to 18 months to complete, and are followed by a certification exam. In the Shreveport area, LPNs can expect to earn approximately $39,300 per year.
Registered nurse (RN)
Registered nurses take on a great deal of responsibility in the healthcare community. They report to doctors and oversee a team of other nurses and medical support staff. RNs plan, implement, and assess all levels of patient care. Aspiring RNs can either pursue a two-year associate's degree in nursing (ADN) or a four-year bachelor of science in nursing (BSN) degree for their pre-licensure program. The associate's degree program enables them to start nursing sooner; however, the bachelor's degree program better prepares them for the challenges of being an RN, gives them an advantage on the job market, and makes them eligible for higher pay. In the Shreveport area, RNs can expect to earn approximately $61,700 per year.
If you are interested in learning more about nursing programs in Louisiana, check out the below list of the best schools in the Shreveport area.