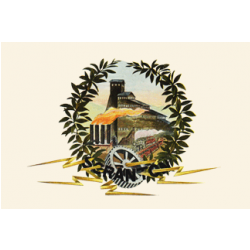 The Scranton / Wilkes-Barre area is home to several educational institutions that can provide the training, experience, and opportunities needed for a successful nursing career. If you are considering a career in nursing, you should carefully consider your time commitments, finances, personal aspirations, and professional goals in order to select the best educational program. There are three types of programs that can lead to a satisfying career in the nursing field.

Certified nursing assistant
A certified nursing assistant (CNA) program may appeal to you if you're seeking quick entry into the nursing profession. The course is short, ranging from eight to ten weeks, but it leaves you well prepared to carry out your CNA duties under the supervision of other nurses. Nursing assistants help patients with everyday needs like bathing, getting dressed, and eating. They also assist with basic medical care, recording vitals, and administering medication. As a CNA in the Scranton / Wilkes-Barre area, you could expect to earn an income of around $26,700 per year.

Licensed practical nurse
The licensed practical nurse (LPN) certificate program is more rigorous. It provides LPN candidates with the knowledge and experience to take on a higher level of patient care. Frequent LPN duties include monitoring symptoms, administering medications, and reporting changes in a patient's health to the doctor or registered nurse on duty. LPN certificate programs typically require between 12 and 18 months to complete, and they are offered at local community colleges and vocational schools. As an LPN in the Scranton / Wilkes-Barre area, you could expect to earn an income of around $41,600 per year.
Registered nurse
If you want to take on even more responsibility for medical care, you might consider pursuing a two-year associate's degree in nursing (ADN) or a four-year bachelor of science in nursing (BSN) degree. Both programs prepare you to become a registered nurse (RN). These pathways offer intensive hands-on training to plan, implement, and assess patient care at a very high level. As an RN in the Scranton / Wilkes-Barre area, you could expect to earn an income of around $57,900 per year.
There are roughly a dozen accredited nursing schools in the Scranton / Wilkes-Barre area. Reputable local options include the LPN program at Penn State Hazleton, the ADN program at Luzerne County Community College, and the BSN programs at Misericordia University and Wilkes University. Scranton, Wilkes-Barre, and the surrounding area currently face a shortage of nurses at all levels, making this an excellent time to enter the nursing profession.
If you are interested in pursuing a career in nursing, feel free to refer to the below list of nursing programs in the Scranton / Wilkes-Barre area.