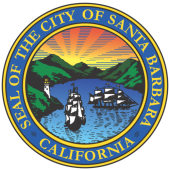 To prepare for a career as a registered nurse (RN) in Santa Barbara, California, you must complete an associate's (ADN), bachelor of science (BSN), or master of science (MSN) degree program. Licensure is required as well. These programs will prepare you to conduct diagnostic tests and analyze results, establish care plans, operate medical equipment, work with intravenous lines, and much more.

Licensed vocational nurses (LVNs) support RNs by measuring and recording vital signs, dressing wounds, preparing and giving injections, monitoring catheters, collecting samples for testing, and cleaning medical equipment. Some even help deliver and care for infants. Aspiring LVNs must complete a certificate or associate's degree program and obtain a license.

Nursing assistants (CNAs) perform an entry-level role in Santa Barbara's healthcare system. They clean and bathe patients, assist with dressing, serve meals, assist with eating, and check patient's vital signs. Aspiring CNAs must complete a brief accredited training program and obtain certification.
With a comfortable population of 3,010 RNs, 520 LVNs, and 1,160 CNAs, Santa Barbara is a great place to begin a nursing career. The Santa Barbara area is home to major hospitals and healthcare facilities such as Santa Barbara Cottage Hospital, Rehabilitation Institute at Santa Barbara, Marian Regional Medical Center, and Lompoc Valley Medical Center. RNs at local healthcare facilities average $85,460 in annual salary, LVNs earn $56,880 per year, and CNAs take home about $33,520 annually.
The following is a list of accredited Santa Barbara nursing schools that offer excellent education and training programs in all areas of this rewarding field.