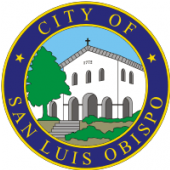 San Luis Obispo, California is home to a small but indispensable community of 1,160 registered nurses (RNs), 350 licensed vocational nurses (LVNs), and 580 nursing assistants (CNAs). To obtain a positon in any of these fields, you will need an appropriate amount of education and training, plus a license or certification.

Registered nurses perform a variety of challenging duties, from administering treatment and medication to educating patients and the public about medical conditions. To ensure that they have the skills needed to deliver exceptional patient care, RNs must complete a two-year associate's degree in nursing (ADN), four-year bachelor of science in nursing (BSN), or graduate-level master of science in nursing (MSN) degree program. Many of San Luis Obispo's top employers prefer a BSN or MSN degree. The city's most prestigious employers include Sierra Vista Regional Medical Center, San Luis Obispo County Psychiatric Health Facility, French Hospital Medical Center, and San Luis Obispo Surgery Center.

Licensed vocational nurses
dress wounds, prepare and give injections, monitor catheters, give alcohol rubs and massages, collect samples for testing, and clean and monitor medical equipment. To prepare for the demands of this position, LVNs must complete a state-approved certificate or associate's degree program and pass a licensure exam.
Nursing assistants
perform tasks such as bathing and feeding patients, assisting with dressing, and checking vital signs. Aspiring CNAs must complete an accredited training program of several weeks in length and obtain state certification.
Average salaries for graduates of these programs are impressive. San Luis Obispo-based RNs average $89,480 per year, LVNs average $51,610 per year, and CNAs average $26,140 per year.
The following is a list of accredited nursing schools in San Luis Obispo that offer some of the state's top programs in all areas of this rewarding career field.