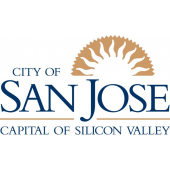 While San Jose, California offers an abundance of opportunities for skilled registered nurses (RNs), licensed vocational nurses (LVNs), and nursing assistants (CNAs), it still takes hard work and the right education to get your foot in the door. Why? Because nurses must perform a number of multifaceted duties that vary for each of the roles above.

Registered nurses carry out complex treatment plans, administer life-saving medications, and frequently educate the public about medical conditions. To ensure that their nurses are prepared for the challenges of these tasks, hospitals and healthcare providers require an associate's, bachelor's, or master's degree in registered nursing plus successful passing of the national licensure exam. San Jose's top nursing employers include Regional Medical Center of San Jose, Good Samaritan Hospital, Kaiser Permanente San Jose Medical Center, and O'Connor Hospital.

Licensed vocational nurses
care for the sick, injured, convalescent, or disabled under the supervision of RNs, surgeons, and physicians. On any given day, they may do everything from measuring and recording vital signs to preparing and giving injections. To meet these demands, aspiring LVNs must complete an accredited, state-approved certificate or associate's degree program and successfully pass the national licensure exam.
Nursing assistants
perform many emotional and physical tasks such as bathing and feeding patients, assisting patients with dressing and using the restroom, and checking vital signs. CNAs must complete a brief accredited training program and obtain state certification.
San Jose's nursing graduates can expect competitive salaries and stable employment. The city's 14,230 RNs average $130,110 per year, its 2,060 LVNs earn approximately $57,240 per year, and the 4,570 CNAs in San Jose average $31,970 per year.
Below we've compiled a comprehensive list of accredited nursing schools in San Jose, detailing the education programs offered across all areas of this lucrative field.