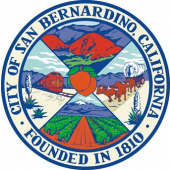 San Bernardino offers a variety of opportunities for registered nurses (RNs), licensed vocational nurses (LVNs), and nursing assistants (CNAs). Part of California's Inland Empire, San Bernardino is home to major hospitals such as St. Bernardine Medical Center, Community Hospital of San Bernardino, and Ballard Rehabilitation Hospital. To keep the area's healthcare facilities running smoothly, Inland Empire has a large population of 23,610 RNs, 6,140 LVNs, and 8,160 CNAs. These nursing professionals earn some of the highest salaries in the healthcare field, with an average of $87,160 per year for RNs, $45,570 for LVNs, and $26,130 for CNAs.

While employment opportunities and earning potential look bright for San Bernardino-based nurses, it still takes a lot of hard work to get your foot in the door. Because RNs perform a wide variety of duties from administering treatment and medications to educating patients and the public about medical conditions, they usually hold a two-year associate's degree in nursing (ADN), a four-year bachelor of science in nursing (BSN), or a graduate-level master of science in nursing (MSN). Many employers prefer a BSN or MSN to ensure adequate clinical training.

LVNs care for the sick or injured under the supervision of RNs, surgeons, and physicians, while CNAs provide hands-on care and perform routine tasks under the supervision of nursing and other medical staff. LVNs must complete a state-approved certificate or associate's degree program, while CNAs must complete a brief accredited training program.
The following list of accredited San Bernardino nursing schools will help aspiring nurses identify the most appropriate education program for their needs. These schools offer some of the best MSN, BSN, ADN, LVN, and CNA programs in California.