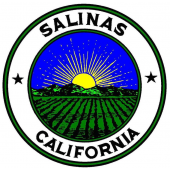 The city of Salinas offers a variety of opportunities for skilled registered nurses (RNs), licensed vocational nurses (LVNs), and certified nursing assistants (CNAs). So what does it take to get your foot in the door?

We'll start with RNs. Like many hospitals and healthcare providers across the US, treatment facilities in Salinas require RNs to hold an associate's (ADN), bachelor's (BSN), or master's (MSN) degree in registered nursing. Many employers prefer to hire RNs with a BSN or MSN degree, especially for higher-level positions. All RNs must also successfully pass the NCLEX-RN national licensure examination before they begin practice.

RNs perform a wide variety of demanding duties such as administering innovative treatments and medications; performing diagnostic tests and analyzing results; starting, maintaining, and discontinuing intravenous lines; and establishing complex care plans. Some RNs may even run health screening or immunization clinics, blood drives, or public seminars on conditions.
The LVN role is a level junior to RNs. LVNs care for the sick, injured, convalescent, or disabled under the supervision of RNs, surgeons, and physicians. They must completed a state-approved certificate or associate's degree program in licensed vocational nursing, and they must successfully pass the NCLEX-PN national licensure examination before they begin practice.
CNAs fill an entry-level nursing role. They provide hands-on care and perform routine tasks under the supervision of nursing and other medical staff. CNAs must complete an accredited training program and obtain state certification.
Graduates of these programs are prepared to seek positions at top Salinas hospitals such as Salinas Valley Memorial Healthcare System, Natividad Medical Center, and DSH – Salinas Valley. The earning potential for Salinas' nurses is very promising. The city's 2,360 RNs average an impressive $102,330 per year, its 760 LVNs average $49,010 per year, and the city's 890 CNAs average $29,350 per year.
The following is a list of accredited nursing schools in Salinas that offer some of the best nursing degree and certificate programs in California, including RN, LVN, and CNA training.