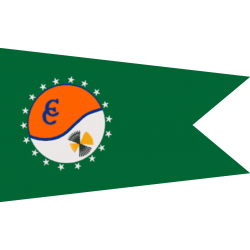 A rewarding nursing career begins with a degree, diploma, or certificate from an accredited nursing school. Fortunately, the Salem-East Liverpool area of Ohio offers easy access to accredited schools with a breadth of nursing programs. Some noteworthy options include Kent State University's Columbiana County campus, Columbiana County Career & Technical Center (CCCTC), and the Hannah E. Mullins School of Practical Nursing (HEMSPN).
Both CCCTC and HEMSPN conduct a state-approved certificate program for aspiring licensed practical nurses (LPNs). Kent State University offers associate's degree in nursing (ADN) and bachelor of science in nursing (BSN) programs for aspiring registered nurses (RNs). The school also provides a number of bridge programs, including LPN-to-ADN, paramedic-to-ADN, and RN-to-BSN degree pathways.
The most common nursing roles in Ohio are RN, LPN, and certified nursing assistant (CNA). Statewide, there are 128,000 licensed RNs, nearly 40,000 LPNs, and more than 66,000 CNAs. Local salaries are very competitive. RNs in the Salem-East Liverpool area average approximately $58,000 in annual pay. The top earners can bring home $66,000-$75,000 or more per year. LPNs in the city earn $38,860 annually, while local CNAs earn $24,290 on average.
The state also has its fair share of advanced practice nurses, including 6,650 nurse practitioners, 2,510 nurse anesthetists, and 240 nurse midwives. These advanced practice nurses are among the highest-paid healthcare professionals in the state. Ohio's nurse practitioners earn approximately $93,000 per year, and its nurse midwives average $96,000 annually. Nurse anesthetists are paid more than $155,000 per year on average.
Besides handsome salaries, graduates of accredited nursing schools in the Salem-East Liverpool area will have the skills to compete for positions at major hospitals and healthcare centers. The metropolitan area has numerous employment options including Salem Regional Medical Center, East Liverpool City Hospital, Alliance Community Hospital, Mahoning Valley Hospital, Select Specialty Hospital, and St. Elizabeth Youngstown Hospital.
If the Salem-East Liverpool area of Ohio sounds like a great place to start a nursing career, consider enrolling in an accredited local nursing school. We've profiled each of the metropolitan area's nursing schools and programs in detail below.