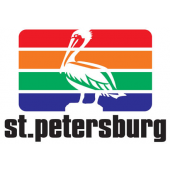 Are you curious to find out more about the different kinds of nursing programs and careers in Saint Petersburg, Florida? We have profiled below the three primary nursing roles in the city.

Certified nursing assistant (CNA)
As an entry-level role, the CNA attends to the daily needs of patients by providing personal care, running errands, and performing other caregiver duties. In Saint Petersburg, the median income for a CNA is $22,810. After successful completion of a brief certificate program, students can work for local hospitals or rehabilitation centers, such as Lexington Health and Rehabilitation Center.

Licensed practical nurse (LPN)
Licensed practical nursing programs equip their students with broad exposure to patient care and medical procedures. Aspiring LPNs must complete a 12- to 18-month certificate program and successfully pass the NCLEX-PN national licensure examination. LPNs in the Saint Petersburg area earn a median annual salary of $40,620, almost twice that of CNAs. The city has a number of local healthcare employers, like Apollo Health and Rehabilitation Center, that actively hire LPNs.
Registered nurse (RN)
Prospective registered nurses in Florida can pursue one of two educational pathways: a two-year associate's degree in nursing (ADN) or a four-year bachelor of science in nursing (BSN). Graduates of either program must successfully pass the NCLEX-RN national licensure examination before practicing. Galen College of Nursing offers an innovative Dual-Track BSN that combines their two-year ADN and 16-month RN-to-BSN in one flexible program. Newly minted RNs can seek employment with the city's major healthcare providers, like Bayfront Health System and Saint Petersburg General Hospital.
To assist those seeking a career in nursing, we have compiled below a list of schools in Saint Petersburg that offer state-approved programs.