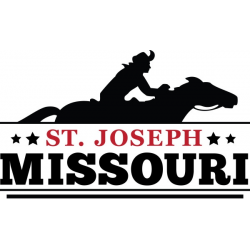 Nursing is one of Missouri's largest healthcare professions. The state is home to more than 128,000 nurses working in a broad range of roles. Approximately 2,400 of these nursing professionals work in the Saint Joseph metropolitan area. This city of 76,000 residents has approximately 1,260 registered nurses (RNs), 350 licensed practical nurses (LPNs), and 800 certified nursing assistants (CNAs).
Many of these healthcare professionals completed their nursing education at a local college, university, or technical center. For example, the School of Nursing & Health Professions at Missouri Western State University has programs for students seeking advanced positions such as RN or nurse practitioner (NP). Options include a bachelor of science in nursing (BSN) and a master of science in nursing (MSN). Hillyard Technical Center offers prelicensure certificate programs for aspiring LPNs and CNAs. Highland Community College in nearby Highland, Kansas, provides an associate's degree in nursing (ADN) and a CNA certificate.
Graduates of these accredited nursing schools are routinely hired at major hospitals and medical centers in the Saint Joseph metropolitan area. The city's largest healthcare providers include Mosaic Life Care, Heartland Regional Medical Center, St. Mary's Medical Center, and Atchison Hospital. Salaries at these and other area hospitals will depend upon the nursing role and level of education completed.
Advanced roles like nurse practitioner and certified registered nurse anesthetist (CRNA) command the highest salaries. Missouri NPs average $93,000 in annual pay, with those in high-demand fields earning well over $100,000 per year. The state's CRNAs take home a whopping $156,000 in annual pay.
RNs in the Saint Joseph metropolitan area typically earn $61,500 annually. Those with advanced degrees can earn top-quartile pay of $70,000-$80,000 or more per year. The average local salary for LPNs is $37,700, and the city's CNAs earn about $21,500 in annual pay.
If nursing sounds like a rewarding career, the first step is to enroll in the right nursing program. We've compiled below a comprehensive list of accredited nursing schools in Saint Joseph, Missouri, as a helpful starting point.