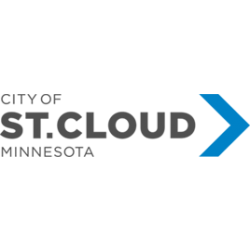 Nursing is America's largest healthcare profession. In the state of Minnesota, you will find a thriving healthcare community of more than 115,000 licensed nurses. Even in smaller cities like Saint Cloud, nurses form a large and growing share of the workforce. The Saint Cloud metropolitan area is home to 2,310 registered nurses (RNs), 1,160 licensed practical nurses (LPNs), and 1,320 certified nursing assistants (CNAs).
These nursing professionals are distributed across dozens of metro area hospitals, clinics, and healthcare systems like St. Cloud Hospital, St. Cloud VA Health Care System, and CentraCare Health. Many of these nurses earned their degree or certificate at a local school. The city has numerous options for nursing education, including Saint Cloud State University, College of Saint Benedict / Saint John's University, and St. Cloud Technical and Community College. Collectively, these schools offer accredited nursing programs at all levels.
For example, the Department of Nursing at Saint Cloud State University offers a prelicensure bachelor of science in nursing (BSN) program and an RN-to-BSN degree completion pathway. St. Cloud Technical and Community College has an associate's degree in nursing (ADN) for aspiring RNs and a certificate program for aspiring LPNs.
The type of program required depends on the chosen nursing role. Most Saint Cloud-based RNs hold an ADN or BSN degree. Many employers require a master of science in nursing (MSN) for senior and administrative positions. RNs must also pass the National Council Licensure Examination for Registered Nurses (NCLEX-RN) in order to obtain a license.
LPNs must complete an associate's degree or certificate program in practical nursing, while CNAs must finish a brief certificate program. Before entering the workforce, LPNs must also pass the NCLEX-PN national licensure examination. CNAs must pass the nurse assistant competency examination to gain state certification.
Graduates of Saint Cloud's accredited nursing schools can expect to earn competitive pay. Local nursing salaries vary quite a bit according to the complexity of the role and the level of education completed. For example, an entry-level CNA can expect to earn approximately $28,500 per year on average. Registered nurses, on the other hand, frequently earn $74,000 or more annually.
If nursing sounds like the right career for you, why wait any longer to earn your degree or certificate? We've compiled below a comprehensive list of accredited nursing schools in Saint Cloud, Minnesota, to help start your search.