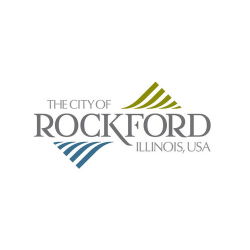 Illinois will witness a 10% increase in nursing jobs over the coming decade as the local healthcare industry expands. Rockford offers several accredited programs for local students interested in pursuing a nursing career. It is critical for nursing students to find training that best fits their long-term career aspirations.

Types of nursing jobs
Rockford has three categories of nursing professionals: certified nursing assistant (CNA), licensed practical nurse (LPN), and registered nurse (RN). CNAs provide basic nursing and rehabilitation care for patients in hospitals and nursing facilities. LPNs have an expanded job scope that includes wound dressing, collecting samples for laboratory tests, and monitoring vital signs. RNs play the most independent role in administrating critical patient care, and they often manage LPNs and CNAs.

Study options
Aspiring CNAs must complete a brief certificate program at a local community or technical college. Prospective LPNs must complete a lengthier certificate program that typically requires 12 to 18 months of fulltime study. RNs have four potential pathways in Illinois: hospital diploma, associate's degree, bachelor's degree, or direct-entry master's degree. The variety of options makes it possible for students to fit classes into busy work schedules and tight budgets. Rockford has several notable colleges and universities with accredited nursing programs, including Saint Anthony College of Nursing and Rockford University.
Job prospects
According to the Bureau of Labor Statistics, there are 1,600 CNAs, 700 LPNs, and 3,600 RNs working in the Rockford metropolitan area. Local salaries are very competitive: the median annual salary for each role is roughly $26,000, $43,000, and $58,000, respectively. Graduates can seek employment with the city's major healthcare providers, such as Swedish American Health System, Rockford Health System, and Presence Health.
To help Rockford's prospective nursing students, we have compiled below a comprehensive list of accredited local schools that offer state-approved nursing programs.