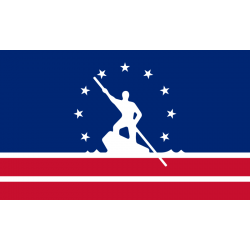 It's an exciting time for the nursing industry. The Bureau of Labor Statistics reports that the industry will enjoy faster-than-average growth for the 2012-2022 decade. This means that aspiring nurses can expect a large number of employment opportunities for many years to come. This expectation is cemented by the behavior of major healthcare employers such as the Department of Veterans Affairs, which is on the lookout for new nurses to fill a host of positions.

Overview of nursing programs
Nursing programs vary in length, from several weeks for entry-level positions like certified nursing assistant (CNA) to several years for senior positions like registered nurse (RN). Several of Richmond's top schools offer accredited nursing programs, including Virginia Commonwealth University, Bon Secours Memorial College of Nursing, and two campuses of ECPI University.

Nursing roles
The Richmond metropolitan area is home to more than 20,000 nursing professionals. Over 12,000 are registered nurses. RN is the most popular nursing role and typically the "face" of the nursing profession. Richmond also has several other critical nursing roles, including nursing assistant, licensed practical nurse (LPN), and advanced practice registered nurse (APRN). These roles differ in scope of practice, although each deals extensively with direct patient care and all are essential in every healthcare setting.
Nursing salaries
CNAs must complete a brief certificate program, which typically lasts eight to ten weeks. Upon graduation, CNAs in Richmond earn a median salary of around $23,000. LPNs require a 12- to 18-month certificate program. This longer duration of study leads to a higher average salary of around $40,000 per year.
Virginia's registered nurses can pursue one of four pathways: hospital diploma, associate's degree, bachelor's degree, or direct-entry master's degree. Richmond's RNs earn a median annual salary of $63,000. APRNs, who must hold at least a master's degree, earn even higher compensation which reflects their more demanding job scope. For example, nurse practitioners in Richmond earn about $86,000 per year, while the city's nurse anesthetists take home $140,000 annually.
For more detailed information, please browse our comprehensive list below of nursing schools and programs in Richmond, Virginia.