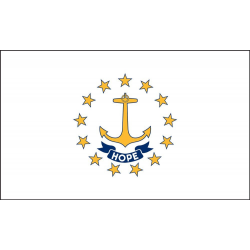 Rhode Island is home to several accredited nursing schools, including four campuses of the Community College of Rhode Island system. These schools offer a broad range of nursing programs, from brief certificate courses to bachelor's, master's, and even doctoral degrees. We profile below the three key nursing roles in Rhode Island: certified nursing assistant (CNA), licensed practical nurse (LPN), and registered nurse (RN).

Certified nursing assistant
Nursing assistants provide basic quality-of-life care for sick, injured, elderly, and convalescent patients. Aspiring CNAs in Rhode Island must complete a course with 80 hours of classroom instruction and on-site clinical experience. They must also pass a state-administered competency exam. The median annual salary for a nursing assistant in Rhode Island is about $28,000.

Licensed practical nurse
The Bureau of Labor Statistics forecasts a significant increase in LPN demand over the coming decade. Rhode Island's LPNs must possess a license issued by the state or another member of the Nurse Licensure Compact. Community College of Rhode Island offers an LPN prelicensure program at its Warwick, Lincoln, Providence, and Newport campuses. Prospective LPNs must also pass the NCLEX-PN national exam before practicing. Rhode Island's LPNs earn just over $53,000 per year on average.
Registered nurse
RNs have three prelicensure pathways in Rhode Island: a two-year associate's degree, a three-year hospital diploma, or a four-year bachelor's degree. While the first two pathways are certainly sufficient for licensure, employers are increasingly preferencing nurses with baccalaureate education for senior roles and promotions. Prospective RNs must also pass the NCLEX-RN national exam before practicing. While compensation varies by level of education, Rhode Island's median annual salary for an RN is about $74,000.
To help Rhode Island's future nurses select the best education, we've compiled below a complete list of the state's accredited nursing schools.