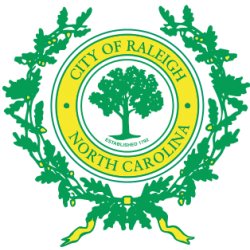 Raleigh has four distinct nursing roles, each of which requires a unique set of qualifications. We've briefly profiled each role and its education pathways below.

Certified nursing assistant
Most certified nursing assistants (CNAs) attend certificate programs at community colleges in order to gain licensure. Several private schools also offer CNA education. Since little time and money is needed to qualify as a CNA, most are first-time nursing students without previous experience in the medical sector. Approximately 4,500 CNAs are employed in Raleigh, earning $24,250 per year on average.

Licensed practical nurse
North Carolina's licensed practical nurses (LPNs) must complete a 12- to 18-month certificate program. They must also pass the NCLEX-PN national exam before practicing. Raleigh's 1,300 LPNs earn a median annual salary of $43,300.
Registered nurse
The Raleigh metro area is home to almost 9,000 registered nurses (RNs). They are valued for their broad skill sets and leadership abilities. RNs may pursue one of three prelicensure pathways in North Carolina: hospital diploma, associate's degree, or bachelor's degree. All candidates must also pass the NCLEX-RN exam before practicing. Raleigh's RNs earn over $58,000 per year on average.
Advanced practice registered nurse
Advanced practice registered nurses (APRNs) have many years of work experience, in addition to specialist graduate degrees. Although only about 1,000 APRNs are employed in Raleigh, they can command salaries upwards of $100,000.
Many large healthcare providers, such as WakeMed, are expanding their operations in Raleigh. To help aspiring nurses capitalize on this opportunity, we have compiled below a complete list of local nursing schools and programs.