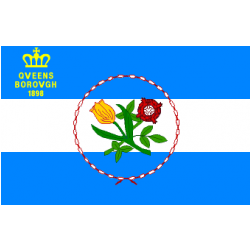 What does it take to become a registered nurse (RN), licensed practical nurse (LPN), or certified nursing assistant (CNA) in Queens, New York? The responsibilities and requirements vary substantially by role.

Registered nurses perform a variety of challenging healthcare tasks that include administering medication, conducting diagnostic tests, and establishing care plans for patients. Employers thus require that RNs hold at least a hospital diploma, associate's degree, or bachelor's degree in registered nursing. Many top hospitals require a master's degree for senior or specialized nursing roles. Some of the top healthcare employers in Queens include New York Hospital Queens, Hospital for Special Surgery, Queens Hospital Center, and Mount Sinai Queens.

Licensed practical nurses measure and record vital signs, prepare and give injections, dress wounds, and teach family members how to care for patients. To become an LPN, you must complete a 12- to 18-month certificate program approved by the state.
Certified nursing assistants provide hands-on care and perform routine tasks such as bathing, feeding, and dressing patients as well as checking vital signs. Aspiring CNAs must complete a brief accredited training program of several weeks to a few months in length.
In addition to promising employment opportunities, nursing graduates can expect to earn competitive salaries in Queens. According to the Bureau of Labor Statistics, the New York City metro area is home to over 94,000 RNs with a median annual salary of almost $84,000 per year. The region's 20,000 LPNs earn $52,000 per year on average, while its 58,000 CNAs take home just over $34,000 annually.
To help Queens' aspiring nurses, we've compiled below a complete list of the borough's accredited nursing schools and programs.