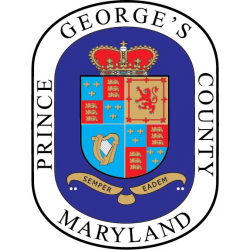 In Prince George's County, Maryland, nursing roles typically fall into one of the following three categories: certified nursing assistant (CNA), licensed practical nurse (LPN), and registered nurse (RN).

The first category, nursing assistants, operate largely under the supervision of LPNs and RNs. To become a nursing assistant, candidates complete a certification program lasting 8-10 weeks. This program is usually followed by a state-administered examination.

LPNs earn their certification upon completion of a 12- to 18-month program, taking classes that focus on practical patient care, physiology, medication, and anatomy. After earning certification, these nurses are qualified to assist RNs in carrying out medical procedures and supervising nursing assistants and orderlies. They also assume responsibilities such as administering medication and basic care to patients.
Registered nurses are qualified to work as independent healthcare professionals. They are responsible for choosing and administering treatment. Candidates for an RN degree can gain qualification through a two-year associate's degree (ADN), a four-year bachelor's degree (BSN), or a direct-entry master's degree (MSN) program. All of these are followed by the national licensure examination, the NCLEX-RN.
Bowie State University offers bachelor's and master's degree programs in registered nursing. Prince George's Community College offers a certificate in licensed practical nursing and an associate's degree in registered nursing.
The top employers in Prince George's County are hospitals such as Prince George's Hospital Center, Maryland Hospital Center, and Laurel Regional Hospital. Several other healthcare providers also employ large nursing staffs, including Fort Washington Medical Center and Gladys Spellman Specialty Hospital & Nursing Center.
According to BLS data for Prince George's County, nursing assistants earn an average annual income of $27,980. Licensed practical nurses typically receive $48,380 annually, while registered nurses earn an average salary ranging from $63,430 to $87,070 per year.
To begin your career as a nurse in Prince George's County, Maryland, consult our list below of the best programs in the county.