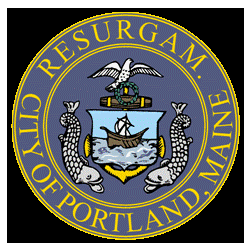 In Maine, there are opportunities for nurses at every level of the healthcare system. In Portland specifically, there are a number of positions available for certified nursing assistants (CNAs), licensed practical nurses (LPNs), and registered nurses (RNs).

Certified nursing assistant
Becoming a CNA is the quickest and easiest way to enter the nursing field. CNA programs can be completed in as little as several weeks to a few months. Nursing assistants provide for the basic everyday needs of patients, assisting them with eating, bathing, getting dressed, and moving around. In Portland, there are approximately 2,700 positions for nursing assistants, generally paying between $23,180 and $30,010 per year.

Licensed practical nurse
LPN programs typically take 12 to 18 months to complete, and prepare nurses for a more advanced level of patient care, including monitoring symptoms and administering medications and injections. LPNs can work in hospitals, doctors' offices, extended care facilities, private homes, and many other types of facilities. In the Portland area, there are approximately 380 positions for LPNs, which generally pay between $37,370 and $46,300 per year.
Registered nurse
The preferred pre-licensure program for RNs today is the four-year bachelor of science in nursing (BSN) program. The BSN program will make you a more compelling candidate to potential employers. However, there is also a two-year associate of applied science in nursing (AASN) program, which takes considerably less time and is less expensive. In Portland, there are approximately 4,510 positions for RNs, which generally pay between $54,100 and $76,310.
Some of the major employers for nurses in the state are Genesis Healthcare, Maine Medical Center, and Mercy Hospital.
If you are an aspiring nurse in Maine, below you'll find a comprehensive list of the nursing programs in the Portland area.