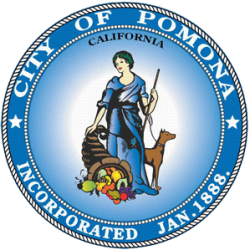 Nursing is the nation's largest healthcare profession. With more than 450,000 nursing professionals across all roles, California is home to more nurses than any other state. In Pomona, California, you will find hundreds of nurses working at dozens of hospitals in or near the city. Some of the largest local healthcare providers are Pomona Valley Hospital Medical Center, Casa Colina, Glendora Community Hospital, and Kindred Hospital San Gabriel.
Employers at these and other Pomona-area hospitals are selective. They look for candidates who hold a degree or certificate from an accredited nursing school, a valid license to practice, and relevant work experience. Fortunately, Pomona offers access to some of the best nursing schools in Los Angeles County.
One prominent example is Western University of Health Sciences. This university offers graduate degrees in just about every area of nursing. A popular option is its master of science in nursing (MSN) program with specializations for administrative nurse leaders, clinical nurse leaders, ambulatory care nurses, and family nurse practitioners (FNPs). A post-master's FNP certificate is also available, as well as a doctor of nursing practice (DNP) degree.
The type of nursing degree or certificate required varies by nursing role. For example, registered nurses (RNs) fill an advanced healthcare role. They educate patients about medical conditions, administer treatments and medications, and coordinate patient care. RNs typically work alongside doctors and physicians, and they supervise junior nursing staff. As a result, RNs will typically hold an associate's degree in nursing (ADN) or a bachelor of science in nursing (BSN). Some may hold an MSN degree. A license is required to practice, so graduates must pass the National Council Licensure Examination for Registered Nurses (NCLEX-RN).
Licensed vocational nurses (LVNs) are more junior. They are tasked with caring for the sick or injured under the supervision of RNs, physicians, and surgeons. LVNs check vital signs, change bandages, monitor and record medical records, and listen to patients' health concerns. Prospective LVNs must complete a state-approved associate's degree or certificate program and pass the NCLEX-PN national licensure examination.
Certified nursing assistant (CNA) is an entry-level role that helps patients with daily tasks such as bathing, getting dressed, and eating. CNAs also clean and sanitize patient areas, reposition bedridden patients, and transfer patients between the wheelchair and bed. They typically work under the supervision of RNs, LVNs, and other medical staff. To become a CNA, you must complete a nurse aide training program and obtain state certification.
Pomona's nurses should expect pay commensurate with their role and level of education. Local nursing salaries range from $30,000 annually for entry-level CNA roles to $100,000-plus for senior positions. Indeed, the top 10% of Pomona's registered nurses earn more than $130,000 per year.
If nursing sounds like the perfect career for you, why wait? Enroll in a nursing program today. To help you get started, we've compiled below a comprehensive list of accredited nursing schools in Pomona, California.