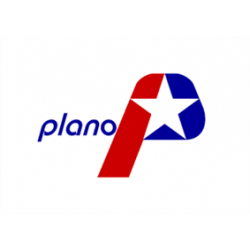 While nursing programs and career opportunities are plentiful in Plano, Texas, it still takes hard work and the right education to succeed. The three highest-demand nursing positions in Plano are registered nurse (RN), licensed vocational nurse (LVN), and certified nursing assistant (CNA). Nursing compensation throughout the Dallas metropolitan area is very attractive. For example, Dallas-area RNs earn a median annual salary of $70,000. Local LVNs earn just over $46,000 per year, and the area's CNAs take home about $24,500 annually.

Registered nurses are responsible for conducting diagnostic tests, analyzing the results, establishing effective care plans for sick or injured patients, administering medication, and operating medical equipment. To prepare for these undertakings, aspiring RNs typically choose a two-year associate's degree or four-year bachelor's degree program. Many RNs will subsequently pursue a master's degree in a specialized field like family practice nursing, maternal and child health, anesthesia, or midwifery.

Licensed vocational nurses and certified nursing assistants both care for sick or injured patients under the supervision of other nursing and medical staff. LVNs must complete a vocational nursing program before practicing. Most LVNs choose a 12- to 18-month certificate program, but several Texas colleges also offer a two-year associate's degree program. CNAs must finish an accredited training program of at least 100 hours before practicing. This certificate program typically contains 60 hours of classroom training and 40 hours of hands-on resident care.
Graduates of Plano's accredited nursing programs often find employment at the city's top hospitals and healthcare providers. A few of the major local nursing employers are Baylor Regional Medical Center at Plano, Texas Health Presbyterian Hospital-Plano, The Medical Center of Plano, and Children's Medical Center.
To help Plano's aspiring nurses, we've listed below all of the city's accredited nursing schools and programs.