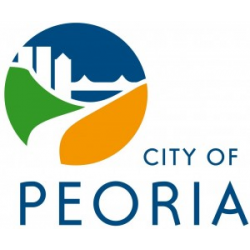 Peoria's aspiring nurses can choose from several distinct career paths and certification options. Before embarking on a nursing career, prospective students should research the various educational pathways in order to select the best fit.

Nursing roles
There are three primary nursing roles in Peoria: certified nursing assistant (CNA), licensed practical nurse (LPN), and registered nurse (RN). CNAs provide bedside care and perform basic nursing procedures for chronically sick, elderly and rehabilitating patients in a hospital or nursing facility. LPNs offer hands-on nursing care in a variety of medical settings, including nursing homes, hospitals, private homes, and schools. Registered nurses play an independent role in administering critical patient care, working in tandem with licensed physicians.

Educational pathways
More senior nursing roles require an increasing amount of education and training. For example, CNAs need only complete a brief certificate program, typically lasting only a few months. Prospective LPNs must complete a lengthier certificate program of 12 to 18 months and pass the NCLEX-PN national licensure examination. Prospective RNs in Illinois can select one of four educational pathways: hospital diploma, associate's degree in nursing (ADN), bachelor of science in nursing (BSN), or direct-entry master of science in nursing (MSN). All RNs must also pass the NCLEX-RN national licensure examination. Two of Peoria's most prestigious nursing schools are Bradley University and Methodist College.
Local nursing careers
According to the Bureau of Labor Statistics, Peoria is home to 2,300 CNAs, 860 LPNs, and 4,500 RNs. Salaries grow dramatically with education. For example, the city's CNAs earn $22,800 per year on average, while its LPNs take home $46,000 annually. Local RNs earn $50,000-60,000 in annual compensation. The city's major nursing employers, like OSF Healthcare and the Graham Health System, are frequently hiring new nursing graduates across all of these roles.
To assist those seeking a career in nursing, we have compiled below a complete list of Peoria schools that offer state-approved nursing programs.