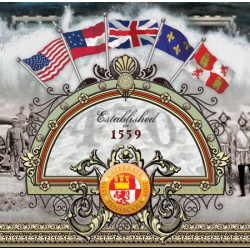 If you're an aspiring nurse in the Pensacola area, and you're unsure about which nursing school to attend, below are some excellent options to consider.

George Stone Technical Center
George Stone Technical Center is one of the few schools in the Pensacola area that offers a certified nursing assistant (CNA) program. The program is open to anyone who is at least 16 years old. Enrollment opens quarterly and financial aid is available to Florida residents. Upon graduation from the program, local certified nursing assistants can expect to earn around $22,930 per year.

Pensacola State College
The Department of Nursing at Pensacola State College offers a reputable program for licensed practical nursing (LPN), as well as an associate's degree in nursing (ADN) which is designed to prepare students to work as registered nurses (RNs). There are plenty of employers for both LPNs and RNs in the Pensacola area, such as Baptist Hospital.
University of West Florida
The bachelor of science in nursing (BSN) program at the University of West Florida is currently only open to current RNs who wish to advance their careers to become managers and leaders in the nursing field. The university also offers a master of science in nursing (MSN) program for BSN graduates who wish to become advanced practice registered nurses, nurse practitioners, or continue further into another specialty field. In Pensacola, nurse practitioners can expect to earn around $86,190 per year.
To help you learn about these and a number of other options in Pensacola, Florida, take a look at our comprehensive list of the nursing schools and programs in the Pensacola area.