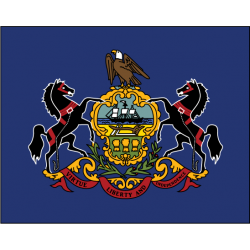 Aspiring nurses in Pennsylvania may choose one of three different career paths. Each path focuses on a distinct type of healthcare expertise, requires a different length of education, and carries unique licensing requirements. Depending on a prospective nurse's level of dedication and interest, she can choose to become a certified nursing assistant (CNA), licensed practical nurse (LPN), or registered nurse (RN).

A nursing assistant provides direct intimate care to her patients, especially those who are no longer able to care for their own daily needs. The road to becoming a CNA is shorter than other nursing career paths; most students can complete the certificate program in just a few months. There are a total of 74,520 CNAs employed in Pennsylvania, with a median annual salary of $27,330.

A licensed practical nurse performs a range of complex medical procedures under the supervision of a registered nurse. Aspiring LPNs must complete a certificate program that typically requires 12-15 months of fulltime study; some students even pursue a two-year associate's degree in vocational nursing. There are a total of 36,060 LPNs employed in Pennsylvania, with a median annual salary of $42,530.
A registered nurse requires the highest level of medical expertise. Aspiring RNs must complete a hospital diploma, associate's degree, or bachelor's degree in professional nursing. These prelicensure programs require two to four years of fulltime study. They equip graduates to assume a high level of responsibility and make independent patient care decisions. There are a total of 124,750 RNs employed in Pennsylvania, with a median annual salary of $64,830.
To launch your Pennsylvania nursing career, we have compiled below a detailed list of nursing schools and programs in each of the state's major metropolitan areas.