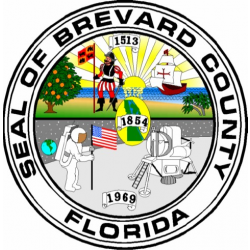 Nursing can be an extremely rewarding and lucrative career, and there are plenty of job opportunities in the field in the area around Palm Bay, Melbourne, and Titusville, Florida. While there are opportunities for nurses at every level, before deciding on a nursing program, it is important to consider which career path is right for you.

Certified nursing assistant (CNA)
Students interested in becoming certified nursing assistants must complete a short program at a community college or vocational school, and they must pass the state certification exam. The nature of the work is difficult and requires a lot of patience, but the pay is respectable considering the brevity of the training program. CNAs in the Palm Bay / Melbourne / Titusville area can expect to earn around $23,200 per year. Becoming a CNA could also be a stepping stone into other more advanced careers in nursing. Carlene Home Health School is one example of a CNA program offered in the Palm Bay area.

Licensed practical nurse (LPN)
To become a licensed practical nurse, you must complete a 12- to 18-month program, which includes both classroom learning and hands-on experience. LPNs earn a more comfortable income of around $42,640 per year. Palm Bay Hospital is one major employer for LPNs in the area.
Registered nurse (RN)
Registered nursing careers are rewarding, but the road to becoming an RN is rigorous. Aspiring RNs must complete either a two-year associate's degree in nursing (ADN) or a four-year bachelor of science in nursing (BSN) degree, and they must pass a national licensure certification exam. There are also hybrid programs for LPNs who are interested in becoming RNs, such as the 13-month program at Eastern Florida State College. Students seeking financial assistance can apply for a number of scholarships, such as the CampusRN Florida Nursing Scholarship worth $2,500.
To help you make an informed decision, below you will find a comprehensive list of the best nursing programs in the area around Palm Bay, Melbourne, and Titusville, Florida.