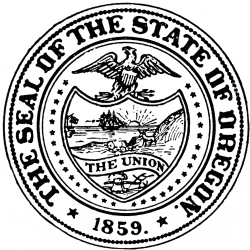 More than 30 college campuses in Oregon offer accredited nursing programs. Most nursing programs focus on prelicensure education for one of three key roles: certified nursing assistant (CNA), licensed practical nurse (LPN), or registered nurse (RN).

Certified nursing assistant
Aspiring CNAs must complete a 10- to 12-week certificate program that covers the critical aspects of day-to-day patient care, including bathing, dressing, and feeding patients. Several of Oregon's community colleges offer this brief training course, including Klamath Community College and Oregon Coast Community College. For their skills and service, Oregon's CNAs earn roughly $27,000 per year; the top quartile earn well over $30,000.

Licensed practical nurse
Aspiring LPNs must complete a lengthier certificate program, typically requiring 12 to 18 months of fulltime study. Graduates can seek employment at hospitals, clinics, outpatient care centers, and rehabilitation centers throughout the state. Oregon's major nursing employers include Oregon Health and Science University Hospital, Providence Portland Medical Center, and Kaiser Permanente Sunnyside Medical Center. LPNs in Oregon typically earn between $42,000 and $55,000 annually.
Registered nurse
Aspiring RNs can pursue one of two education pathways in Oregon: the associate's degree in nursing (ADN) or the bachelor of science in nursing (BSN). The two-year ADN program is offered at over 15 schools across the state; the vast majority are public community colleges. This program provides nurses with confidence and experience in healthcare provision, ethical decision-making, and leadership. The four-year BSN program is offered at ten Oregon schools, including five schools within the Oregon Health and Science University network. This program covers a broader range of nursing science and research topics, and it prepares the candidate for managerial positions and future graduate study. Oregon's RNs earn a robust $80,000 annually; those with BSN degrees frequently earn top-quartile pay of $92,000 per year and above.
For more information about local nursing programs, please browse our detailed list below of Oregon's accredited nursing schools.