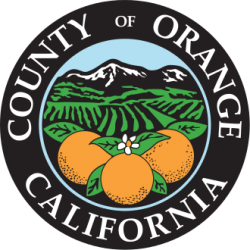 Orange County is home to an impressive 18,510 registered nurses (RNs), 8,450 certified nursing assistants (CNAs), and 6,120 licensed vocational nurses (LVNs). These professionals earn some of the most competitive salaries in the healthcare industry. Orange County-based RNs average $85,400 per year, LVNs average $48,690 per year, and CNAs average $27,450 per year.

To break into this lucrative career field, you'll need the right education, skills, and experience. RNs typically hold an associate's degree in nursing (ADN), a bachelor of science in nursing (BSN), or a master of science in nursing (MSN). Licensure is required as well, and many Orange County hospitals and healthcare providers prefer a BSN or MSN degree. LVNs must complete an accredited, state-approved certificate or associate's degree program and obtain a license, while CNAs must complete an accredited training program and obtain certification.

With proper training, graduates are well prepared for the demands of these challenging positions. On a typical day, RNs will perform a number of duties including treating patients, performing diagnostic tests, establishing care plans, and providing emotional support to families. LVNs do everything from measuring and recording vital signs to teaching family members how to care for patients. CNAs check vital signs and help patients perform routine tasks such as cleaning, bathing, and eating; some might administer medication.
Skilled nursing professionals are in high demand at some of Orange County's top hospitals and healthcare centers. These include Hoag Hospital Newport Beach, Orange Coast Memorial Medical Center, Children's Hospital of Orange County, and St. Jude Medical Center.
The following is a list of Orange County nursing schools that offer some of the best CNA, LVN, ADN, BSN, and MSN programs in the state of California.