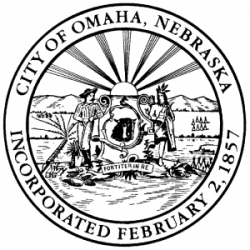 Omaha, Nebraska, has the largest nursing workforce in the state. Almost 20,000 nurses work in the Omaha metropolitan area, and this population is expected to increase at a faster-than-average pace for the next decade. Omaha's new nursing graduates can expect plenty of job opportunities.

Certified nursing assistants (CNAs)
If you are interested in the fastest path to a nursing career, consider becoming a nursing assistant. CNA training programs take just a few weeks to a few months to complete. They prepare students to perform services such as assisting patients with dressing, eating, and mobility. Life-saving first aid procedures like CPR are also covered. The Omaha metropolitan area has over a dozen accredited CNA certificate programs. The city's 5,700 CNAs earn approximately $26,000 per year on average.

Licensed practical nurses (LPNs)
LPN certificate programs typically require 12 to 18 months of study. Coursework includes important science topics like biology, pharmacology, and nursing practice. LPNs are trained to perform advanced duties like keeping medical records, changing bandages, inserting catheters, and reporting a patient's status to the medical team. Several Omaha colleges offer the LPN program, including Kaplan University and College of Saint Mary. The city's 2,100 LPNs earn over $40,000 per year on average.
Registered nurses (RNs)
Omaha's aspiring RNs may pursue either the two-year associate's degree in nursing (ADN) or the four-year bachelor of science in nursing (BSN). The city has a healthy mix of both program offerings. The ADN is typically offered at vocational schools like Metropolitan Community College and ITT Technical Institute, while the BSN degree is conferred by traditional colleges like Creighton University and University of Nebraska Medical Center. Omaha's 10,000-plus RNs earn about $58,000 per year. Those with BSN degrees are often paid $70,000 or more annually. The city's major nursing employers include Alegent Creighton Immanuel Medical Center, Nebraska Medical Center, Nebraska Orthopedic Hospital, and Midwest Surgical Hospital.
To make the journey from student to nurse a successful one, start with the right nursing program. We have compiled below a detailed list of accredited nursing schools in Omaha, Nebraska.