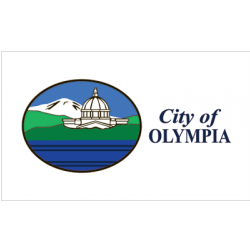 Certified nursing assistants (CNAs), licensed practical nurses (LPNs), and registered nurses (RNs) all play a vital role in shaping and supporting the booming healthcare industry of Olympia, Washington. These nursing professionals handle direct patient care, administer medications, and educate the public about critical health issues. To fill their roles effectively, nurses must be compassionate and highly skilled. Fortunately, the state of Washington is home to a large number of top-tier nursing schools and programs.

Certified nursing assistant
Aspiring CNAs must complete a brief certificate program, typically eight to ten weeks in length. Upon completion, students must pass a state-administered examination. CNAs assist patients with day-to-day tasks such as dressing, bathing, and eating. The Olympia metro area is home to about 700 CNAs who earn a median annual salary of $27,660.

Licensed practical nurse
Aspiring LPNs must complete a lengthier certificate program, which typically lasts 12 to 18 months. They must also pass the NCLEX-PN national licensure exam at the conclusion of their studies. LPNs take vital signs, record medical histories, provide basic wound care, and communicate with families. Olympia has 360 licensed LPNs who earn $42,800 per year.
Registered nurse
Aspiring RNs in the state of Washington must complete either an associate's degree in nursing (ADN), bachelor of science in nursing (BSN), or direct-entry master of science in nursing (MSN). RNs provide and coordinate patient care, educate patients and the public about health conditions, and provide advice and emotional support to patients and family members. Olympia's 1,600 RNs earn almost $80,000 per year on average. Those with BSN and/or MSN degrees are usually paid in excess of $90,000 annually.
Major local healthcare facilities like Seattle Children's Olympia and Providence St. Peter's Hospital are always looking for exceptional nurses. To help aspiring nurses chart a path to these employers, we've profiled below the top nursing schools and programs in Olympia, Washington.