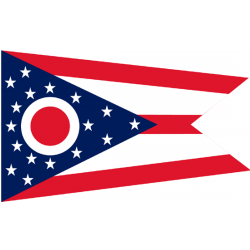 Ohio boasts many accredited nursing schools that offer great nursing education for prospective students. With the huge growth in the healthcare industry, graduates can look forward to exciting nursing careers at major employers in Ohio. There are three main nursing roles from which students can choose before embarking on a nursing career.

Registered nurse
Registered nurses (RNs) play an independent role in directing critical patient care, working in tandem with the medical team. Prospective students can choose one of several pathways to become an RN, including a hospital diploma, an associate's degree, a bachelor's degree, or a direct-entry master's degree. Two of the most prestigious Ohio schools offering registered nursing courses are University of Cincinnati and Ohio State University. There are more than 120,000 RNs employed in Ohio. According to the Bureau of Labor Statistics, they command a median annual salary of $60,530, with the highest earners bringing home more than $70,800 annually.

Licensed practical nurse
Licensed practical nurses (LPNs) are a critical part of every medical team, providing primary nursing care in a diverse range of medical settings including nursing homes, hospitals, private homes, and schools. The LPN's job scope includes collecting samples for routine laboratory tests, monitoring vital signs, and dressing wounds. After undergoing a short program of 12 to 18 months, prospective LPNs must pass a national exam called the NCLEX-PN to be licensed. The 39,310 LPNs employed across Ohio have a median annual salary of $40,120.
Nursing assistant
Certified nursing assistants (CNAs) perform basic nursing procedures for the chronically sick, elderly, and rehabilitation patients in a hospital or nursing facility. Prospective students can look forward to great nursing education at Ohio colleges such as Brown Mackie College and Sinclair Community College. There are over 69,000 CNAs employed in Ohio, with salaries that can exceed $28,000 annually.
We have put together a list of accredited schools in Ohio that offer state-approved nursing programs. Find them organized below by major metropolitan area.