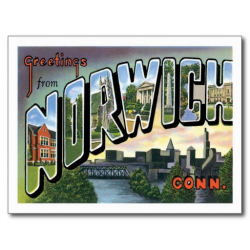 Nurses have become absolutely vital to Connecticut's healthcare system, taking on many of the responsibilities traditionally entrusted to doctors. With the medical community relying more and more on nurses, and the need for healthcare on the rise, nursing has become a profession in high demand. In the area around Norwich and New London, there are plenty of job opportunities in the field for nurses at all levels. Given the steadily increasing responsibility, it is crucial that aspiring nurses have the best training available.

Certified nursing assistant (CNA)
Certified nursing assistants provide care at its most basic level by aiding patients with everyday needs such as bathing, getting dressed, and eating. CNAs also help licensed practical nurses and registered nurses with basic medical tasks, taking patients' vital signs, and monitoring symptoms. Connecticut has more stringent regulations than most states, requiring at least 100 hours of hands-on training, while the federal regulation is set at only 75 hours. However, becoming a CNA is still the fastest way to launch a career in the medical field, as the programs generally take six weeks to complete. CNAs in the Norwich and New London area of Connecticut can expect to earn between $26,310 and $34,500 per year.

Licensed practical nurse (LPN)
Licensed practical nurses provide for a slightly higher level of patient care and are given more responsibilities in the workplace. They provide for patients' overall well-being, monitor symptoms, administer medications, and report any changes in a patients' health or wellness. LPN programs take between 12 and 18 months to complete and can be taken at vocational schools and community colleges. LPNs in the Norwich and New London areas of Connecticut can expect to earn between $46,750 and $58,050 per year.
Registered nurse (RN)
Registered nurses provide for a high level of medical care, reporting to doctors and helping them manage a team of other nurses and medical support staff. With the supervision of doctors and nurse practitioners, RNs can plan, implement, and assess all levels of patient care. Aspiring RNs can either pursue a two-year associate's degree in nursing (ADN) or a four-year bachelor of science in nursing (BSN) degree. The associate's degree program is a faster path to start a nursing career; however, the bachelor's degree program provides more intensive training, a considerable advantage on the job market, and generally correlates with higher pay. RNs in the Norwich and New London area of Connecticut can expect to earn between $62,720 and $88,010 per year.
If you are interested in launching your nursing career in Norwich or New London, Connecticut, check out the below list of the best nursing programs in the area.