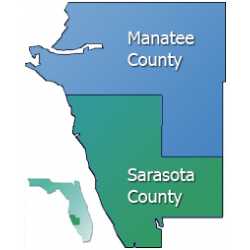 Choosing the right school for your nursing program can positively impact your career. Below are some top nursing program options in the North Port / Bradenton / Sarasota area of Florida.

State College of Florida - Manatee-Sarasota
This college offers accredited nursing programs approved by the Florida Board of Nursing. The registered nursing program offers two pathways: a basic approach for students completely new to nursing, and a transition approach for current licensed practical nurses (LPNs). Upon successful completion of the program, students can seek licensure as registered nurses (RNs). In this geographical area, RNs are paid a competitive median wage of $62,070.

Manatee Technical College
Manatee Technical College's nursing program prepares students for careers as LPNs. Students study in a clinical setting for half of the program, preparing them well for work under major employers like Florida Cancer Specialists and BayCare Health. The program has posted an impressive 98% job placement rate and 100% on-time completion rate in some recent years.
Suncoast College of Health
This post-secondary institution offers certified nursing assistant (CNA) and licensed practical nurse programs. There are three versions of the nursing assistant education program, catered to the student's academic needs. The median wage for CNAs and LPNs in this area of Florida is $26,780 and $42,730, respectively.
To further guide you in your decision-making process, we have compiled below a complete list of nursing schools in the North Port / Bradenton / Sarasota area of Florida.