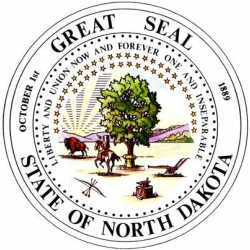 North Dakota's expanding healthcare industry is creating many opportunities for aspiring nurses. The state has programs of study for three nursing roles: certified nursing assistant (CNA), licensed practical nurse (LPN), and registered nurse (RN).

Nursing assistants can complete a brief training program in just a few months. CNAs help sick and injured patients complete critical tasks like dressing, eating, and moving around. North Dakota has 7,000 licensed CNAs who earn a median annual salary of approximately $28,000.

Practical nurses must complete a longer program of study. North Dakota's LPNs can choose to pursue either a 12- to 18-month certificate or a two-year associate's degree in practical nursing. LPNs take advanced courses on topics like pharmacology and biology. Upon successful graduation, practical nurses work in a broad variety of patient care settings including doctor's offices, extended care facilities, and private homes. North Dakota has 3,200 LPNs who earn a median annual salary of $39,040.
Registered nurses require the most extensive training. North Dakota's RNs can choose one of two pathways to initial licensure: a two-year associate's degree in nursing (ADN) or a four-year bachelor of science in nursing (BSN) degree. To remain competitive in the North Dakota marketplace, many ADN-holders eventually pursue a bachelor's degree through an RN-to-BSN program. These degree completion programs provide credit for prior study and work experience. North Dakota has 7,750 licensed RNs who earn a median annual salary of $55,400.
To help the state's aspiring nurses understand their options, we've compiled below a comprehensive list of accredited nursing schools in North Dakota.