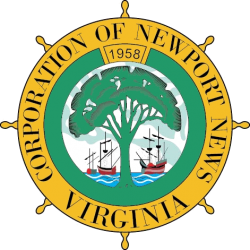 Newport News is home to two reputable institutions offering educational programs for aspiring licensed practical nurses (LPNs) and registered nurses (RNs).

Riverside School of Health Careers and ECPI University both offer a state-approved certificate program in licensed practical nursing. The LPN certificate takes 12 to 18 months to complete. It provides education in basic health sciences such as anatomy and physiology, as well as hands-on clinical experience. Graduates must pass the NCLEX-PN national licensure examination at the conclusion of their studies.

Both schools also offer programs to prepare for licensure as a registered nurse. Riverside School of Health Careers has a hospital diploma program, which typically requires three years of study. ECPI University offers a more common option, the two-year associate's degree in nursing (ADN). RN candidates from either program must pass the NCLEX-RN national licensure examination at the conclusion of their studies. ECPI also has a bachelor of science in nursing (BSN) degree program exclusively for existing registered nurses, frequently dubbed an "RN-to-BSN" program.
Newly minted nurses can pursue challenging and rewarding careers at a range of medical centers. Newport News is home to several reputable options, including Bon Secours Mary Immaculate Hospital, Riverside Medical Center, and Riverside Rehabilitation Institute. Graduates can also seek employment in the greater Hampton Roads area, or indeed, anywhere in the state of Virginia. LPNs in the Newport News area earn a median annual salary of about $37,500, while the city's RNs earn more than $60,000 per year.
We've provided additional information below on the accredited nursing schools and programs of Newport News, Virginia.