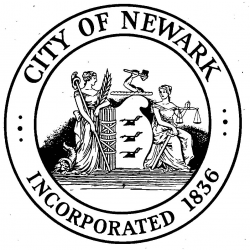 The Newark metropolitan area is home to more than 30,000 nursing staff. What exactly do they do? The vast majority of Newark's nurses fill one of three critical nursing roles.

Certified nursing assistant (CNA)
Nursing assistants help patients with daily living tasks and bedside care in a variety of settings, from hospitals to home care. New Jersey's aspiring CNAs must compete a brief certificate program and pass a state-administered examination before practicing.

Licensed practical nurse (LPN)
Licensed practical nurses measure vital signs, dress wounds, administer injections, collect samples for testing, and monitor medical equipment. LPNs must complete a lengthier certificate program, typically requiring 12-18 months of fulltime study. New Jersey's LPNs must also successfully pass the NCLEX-PN national licensure exam before practicing.
Registered nurse (RN)
Registered nurses make a range of independent patient care decisions, and they frequently manage teams of LPNs and CNAs. Aspiring RNs can follow one of four education pathways in New Jersey: hospital diploma, associate's degree, bachelor's degree, and direct-entry master's degree. All candidates must also successfully pass the NCLEX-RN national licensure exam before practicing.
Among Newark's major nursing employers are several large non-profit networks, including Horizon Blue Cross Blue Shield of New Jersey and Catholic Charities of the Archdiocese of Newark. The city's nurses are compensated very competitively. Newark's CNAs report a median annual salary of $27,280, while its LPNs earn $52,610 per year. Local RNs receive average pay of over $80,000 annually.
To help those pursuing a nursing career in the Newark area, we have organized below a comprehensive list of accredited local nursing schools and programs.