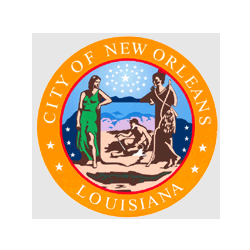 In New Orleans, all levels of nurses are in high demand. Nurses are absolutely vital to the healthcare system, and opportunities in the field are as rewarding as they are lucrative. Below you can read about the main types of nurses in greater detail.

Certified nursing assistant
If you are a naturally caring person, a career as a certified nursing assistant (CNA) could be an excellent choice. CNAs serve a critical role in their patients' lives by assisting everyday needs like bathing, eating, and exercising. CNA programs are offered at community colleges and vocational schools. Most can be completed in a matter of weeks, making this the quickest and most affordable path to begin a career in the medical field. In New Orleans, certified nursing assistants generally earn around $22,000 per year.

Licensed practical nurse
Licensed practical nurses (LPNs) assume greater responsibility, reporting directly to doctors and registered nurses. They provide for their patients' overall well-being by monitoring symptoms and reporting any changes in wellness. LPN programs are offered at community colleges and vocational schools and usually take 12 to 18 months to complete. In New Orleans, licensed practical nurses can expect to earn around $41,000 per year.
Registered nurse
Registered nurses (RNs) are responsible for planning, implementing, and assessing individual patient care at a high level. This is a role for critical thinkers and natural leaders. There are two educational options for RNs: a two-year associate's degree in nursing (ADN) or a four-year bachelor of science in nursing (BSN) degree. The ADN allows you to start your nursing career sooner, but the BSN provides a more intensive training, giving BSN degree-holders a significant advantage on the job market. In New Orleans, registered nurses can expect to earn around $65,000 per year, with BSN degree-holders often earning $74,000 and above.
There are a number of universities and community colleges in the New Orleans area with nursing programs, including Dillard University and Delgado Community College. If you're interested in learning more about nursing education in New Orleans, check out the below list of nursing programs in the area.